Welcome to our website!


Build Support was established in 1995 and has been in the Construction Costing Industry ever since. We have updated, perfected and grown along with the needs in the industry, catering for a very large spectrum of individuals and professionals. We offer a variety of services surrounding the Cost Estimation Service. Not alone do we provide a service but we also equip the home owner with insight, knowledge and assistance.
Knowing your building project is a very important investment we take pride in assisting our clients by addressing the one and most important criteria of the whole operation COSTS! We can get involved in the early stages, from the plans, tender documents, right through to the end product.
Not alone do we provide a bill of quantities we include material and labour costs related, linked to current market prices. We have expanded our initial domestic market to light industrial and commercial. We feel our success is not just measured by what we do, but by presenting our clients with a user friendly product where each individual is equipped to be in control of affairs. Knowledge is one of the strongest and most solid foundations to build on.
Cost estimating is a critical process in establishing the initial budget and project managing costs. Accurate cost estimates are essential to successful project implementation. It is obviously imperative to ensure that an accurate cost estimate is created before building commences. The more detailed a specification, the more accurate a cost estimate can be.
Estimates and cost advice during all stages of the development of a project are essential if the correct decisions with full awareness of their financial implications are to be made. Sophisticated techniques, extensive cost data banks and an intimate knowledge of building and construction economics enable quantity surveyors to provide reliable cost advice.
Clients want to know that they are receiving value for money, not only with regard to the capital cost but also in respect of the running and maintenance cost of a project. Cost planning enables decisions on various design alternatives to be made with actual costs being constantly monitored against original budgets.
Build Support measure and value work in progress, determine the value of variations ordered by the architect or engineer and ensure that a fair and equitable settlement of the cost of the project is reached in accordance with the contract conditions. In conjunction with the architect and other consultants the Build Support will ensure that the financial provisions of the contract are properly interpreted and applied.
Reports generated by Build Support can be likened to Bills of Quantities or Bill of Material, although we go one step further by applying an estimated price or cost to that specific item. The independent cost estimator has, in recent years, become an acceptable means to establishing costs of domestic and commercial projects.
Build Support requires a set of working drawings to measure off, and will quote numbers of bricks, cement, sand, stone and other related resources and price them. This method of pricing structure can be considered as one of the more accurate, and with the assistance of computer technology, can produce information quickly, consistently and accurately.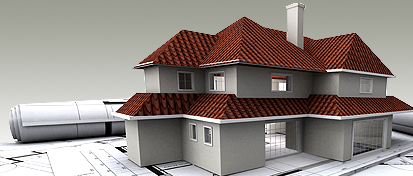 Your Objective
To build your Dream Home, use the best resources and SAVE MONEY in the process.
Q & A:
Q - How much does it cost to build a new house?
A - A new house will probably cost between R5,000 and R10,000 per square meter.
In one form or another, this is one of the most frequently asked questions we receive. Unfortunately, it is also one of the few questions that we simply cannot answer very specifically. Can you tell me how much it costs to take a vacation or send my kids to college? How much should I expect to spend on a new car? What is the "average cost" of a dinner for two?
Q - Are you being Overcharged or Under Quoted?
Q - Do you have Enough Money to Build?
Q - How many Bricks / Material do you need?
A - All of the above questions contain so many variables that it is impossible for anyone to answer them accurately without first asking several additional questions and gathering much more information. The same is true when calculating the cost to build a new home.
Changes in the residential building market have resulted in an extremely competitive industry, saturated with sub-contractors offering extremely attractive deals to the 'untrained eye'. In short, the residential building industry is full of 'fly-by-night, bakkie builders' whose aim is to undercut all other quotes and then to make money by compromising quality.